How many positions do you need?
2-Position– These chairs are for people who need help getting up and sitting down into their chair. They recline from a straight up position to anywhere up to 45 degrees. The footrest does not fully extend, but does come up as you recline backwards. This type of chair is better for people who are not sitting for long periods of time.
3-Position– These chairs recline back farther, just like your typical recliner. It can be set to any position between upright and fully back. The footrest extends as the chair leans backwards.
Infinite Position – This type of recliner will recline all the way back to a flat position. It is ideal for sleeping. Some infinite position recliners come with mattress pads. In an infinite position recliner, the footrest can move independently from the rest of the recliner.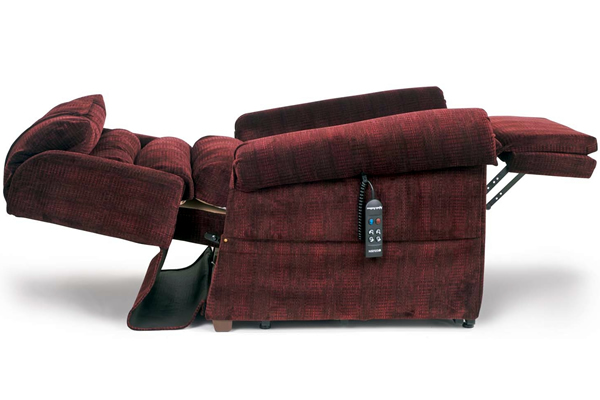 Call
1 (800) 347-7690
for our lowest prices!