Transporting Your Wheelchair or Scooter In Your Truck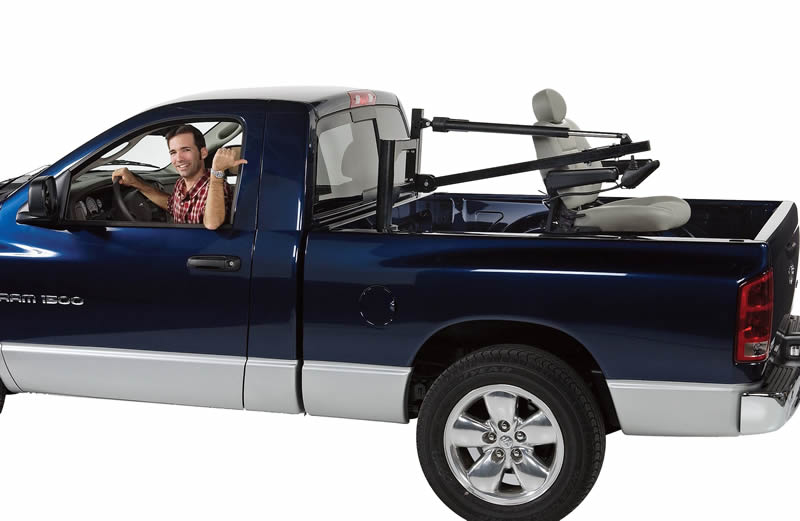 You may think that transporting your mobility device in a truck would be easy, but there are still a number of factors that come into play. Many trucks on today's market come with bed liners and covers that you want to keep in good looking and clean shape. These present problems when hauling a scooter or wheelchair. Camper shells and toolboxes can also make things difficult.
When it comes to truck lifts there are basically two options: over the tailgate or over the side. There is one major disadvantage to an over the side lift, in that it requires that nobody else is parked directly next to your truck. In parking lots this can be difficult to deal with. A boom lift that mounts to the bed of your truck is a great option. With a rotating arm, the boom lift can operate manually or electrically and lifts your mobility device over the wheel well and dropped tailgate. Depending on which lift you decide to purchase, some can be broken down and taken apart and others are meant to stay assembled in the bed of your truck.
Call
1 (800) 347-7690
for our lowest prices!