Why purchase a lift chair online?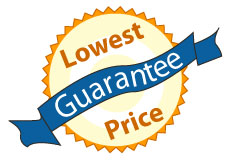 Price - One of the main reasons so many people buy lift chairs online is the price. In almost all circumstances, buying online is going to cheaper. Because we ship our chairs directly from the manufacturer to you, we save money with zero overhead. We then pass these savings on to you! In this situation, everyone wins.
Service – In the event that you may need service on your lift chair, Mobility Superstore will contact the factory to find a representative in your area to perform the service. In some cases there may be a factory approved repair shop nearby to take your chair. Either way, we will find a way to service your chair.
Selection– If you're buying a lift chair from a store, you're most likely not looking at the full selection of chairs available from that manufacturer. With online purchasing, you're able to see all the different styles of lift chairs available with every option! At a regular brick-and-mortar store, you're limited to the size of the showroom. With an online store there are no limitations, so you can make sure you're getting the best chair for the best price.
Expertise– Mobility Superstore's experts have been dealing with lift chairs for years and have sold more lift chairs than most any other brick-and-mortar stores. We know this because we deal with customers on a national scale and not just locally. Having years of hands-on experience gives us an edge over everyone else, especially those who simply have newly trained "experts" in a brand new store. Our experts are standing by to answer any questions or concerns you may have about our products or general questions dealing with lift chairs.
Call
1 (800) 347-7690
for our lowest prices!